Beauty in a Vase
KIT07-053
Beauty in a Vase Kit
DIY Combi Kit
R320.00
Available in Red or Blue
Small Bird Bath
BIR-040
Small Bird Bath
R325.00
Cottage Kit
KIT07-044
Cottage Kit 15cmx15cm
R195.00
Oil Lamps
LAM001
Ceramic Oil Lamp
R280.00
Studio Prices
Studio prices cost R40 an hour
One-on-one assisted classes cost R60 an hour
Beauty in a Vase
See our new kit to create a vase with flowers and leaves on a wooden palette.
The inserts can be ordered individually as well.
Beauty in a Vase
Our half vases and flowers were featured in the latest Creative Hobbies magazine.
Our new lamps for only R280.00.
You put water in the bowl on top with some pure essential oils to diffuse.
Peppermint and eucalyptus work very well now for winter.
School Holiday Special
(all school holidays)
Bring your children for a 1,5 hour session, to paint a plate, a mug and a cereal bowl for only R250, (usual price R360)
Join them to do a mosaic for no studio fee.
Walk in Studio
Clients are welcome to walk in at any time to start or work on their projects.
Studio hours on Wednesdays to Fridays from 9am to 4:30pm and on the first and last Saturday mornings of the month.
A studio rate of R40 per hour, cost of inserts and tiles is separate.
Studio rate for one-on-one assisted classes is R60 per hour, cost of inserts and tiles is separate.
An awesome idea for a project using our house inserts.
A border for a blackboard to hang on the wall.
Our Whimsical House range as featured in issue 23 of the Creative Hobbies Magazine!
See our new Cottage and Bunny Magnet Ranges:
Visit our shop for a wide range of gifts!
Exciting News:; Kunsvlyt TV Series
We are very excited to be part of the new reality TV series on Kyknet, called Kunsvlyt.
We are partnering with PNA and they will be using some of our products during this program.
For more information, visit the Kyknet website at www.kyknet.co.za or the PNA website at www.pna.co.za or visit your nearest PNA store.
2017 News:
Our new cellphone number is 060 903 1311.
You can contact us via call, SMS or Whatsapp on this number.
Please take note of our new shop hours from January 2017. We trust that you will continue to visit and support us during these new hours.
From January 2017, we will only be open on the first and last Saturday of each month, except for special group bookings.
Due to production challenges, The Clay Club shop and studio will be closed on Mondays and Tuesdays from the beginning of January.
---
See our new Combo Cards & Trays
KIT07-041 Large DIY Tray Kit
@ R380.00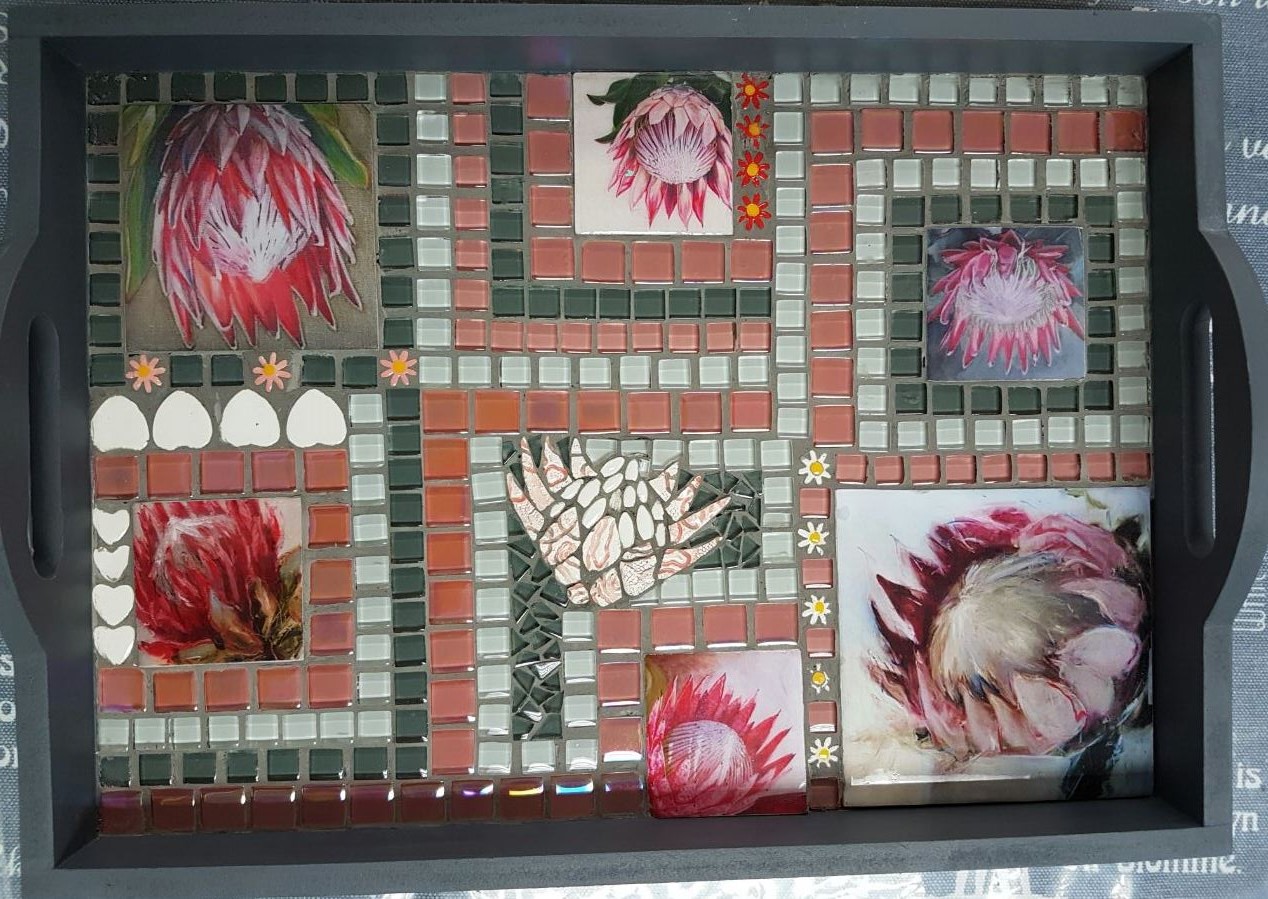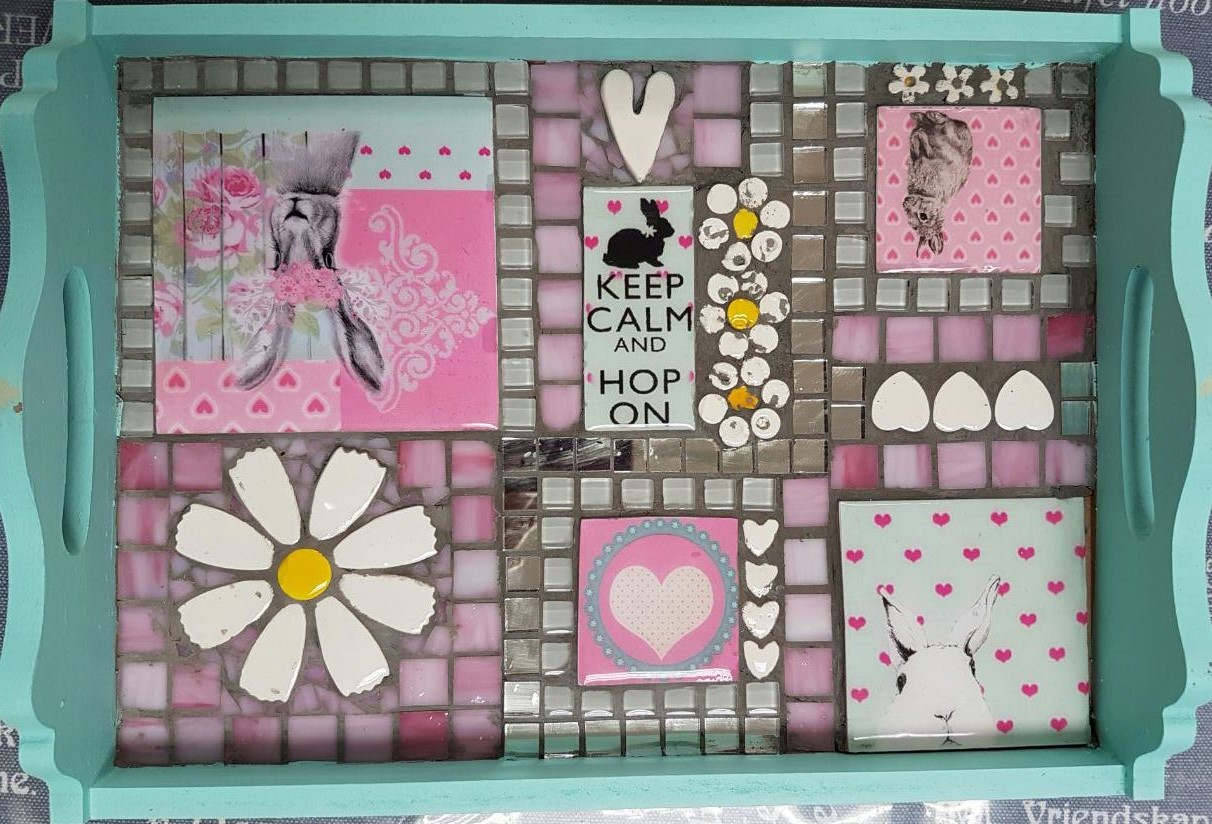 KIT07-042 Small DIY Tray Kit
@ R250.00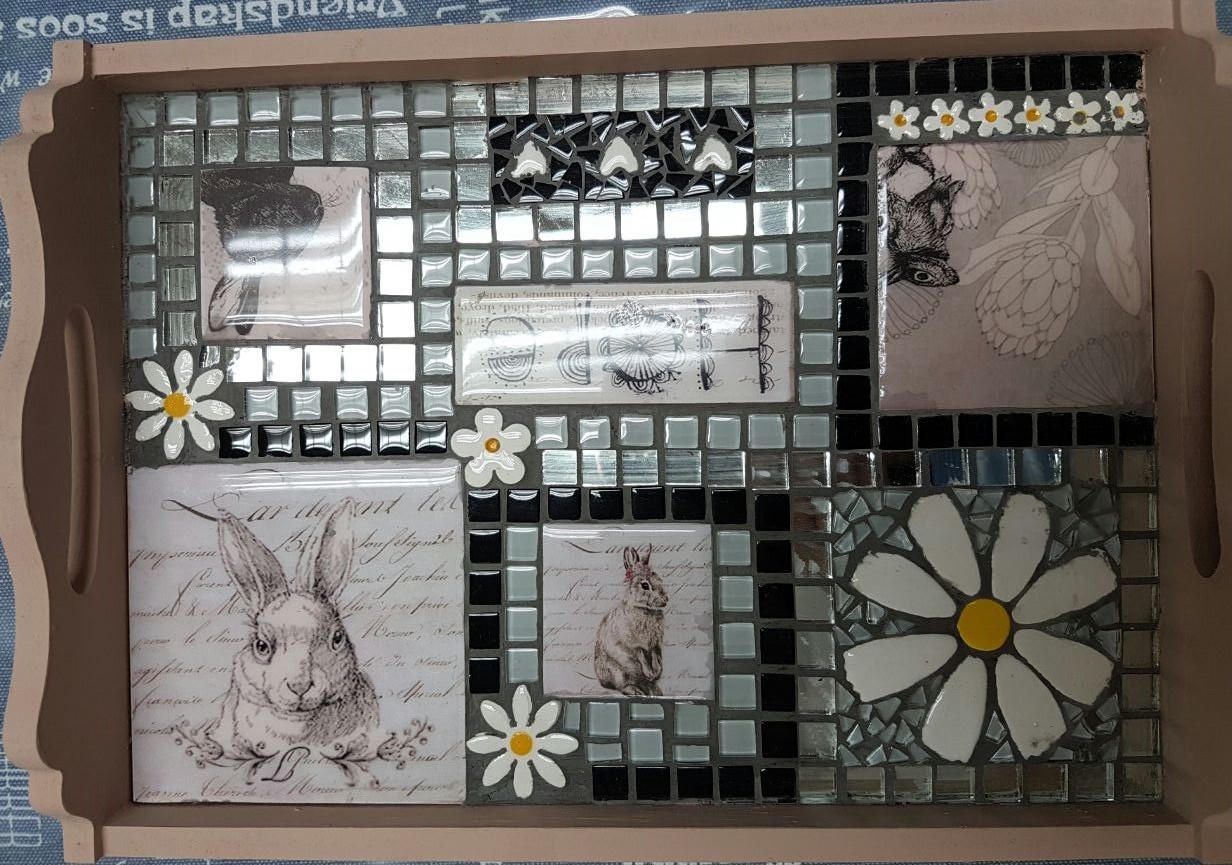 ---
Our Bunny Range

KIT01-018 Bunny Canvas Right
R95.00
KIT01-017 Bunny Canvas Left
R95.00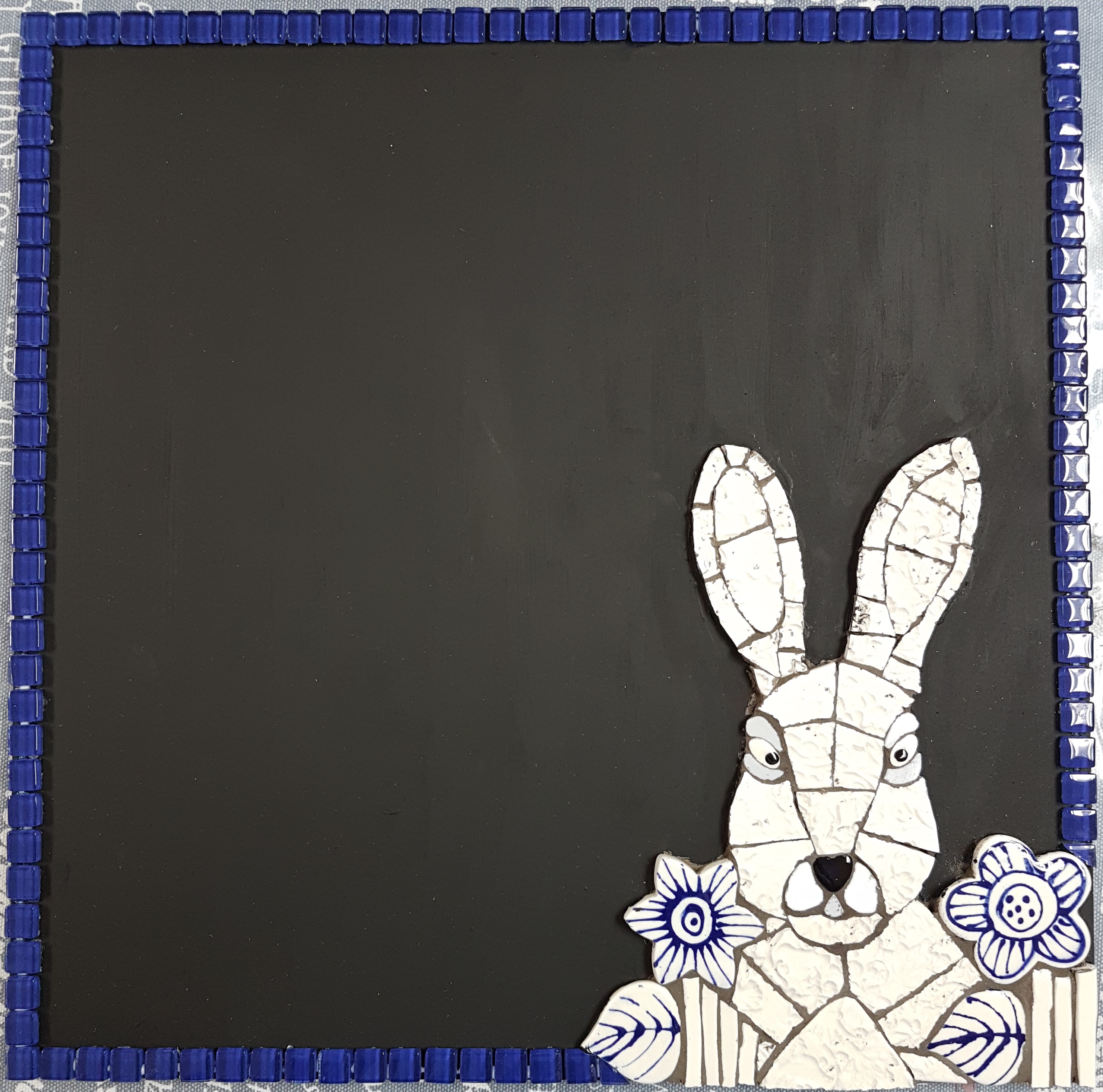 The Clay Club offers a wide range of hand-painted ceramic mosaic inserts which are colorful and delightful and will enhance any mosaic project!
We run workshops in:
Paint-a-plate kiddie's parties
Creative Bisque ware painting
Landscape Classes
Pewter
Mixed media
We are an excellent choice for hosting kitchen teas with a difference!
Learn about our specials, new products and courses – Join our mailing list.
To Ursula and her Team What outstanding service, I got while visiting you.  I don't enjoy traveling out of my comfort zone, but now am only too happy to drag myself from Boksburg to your Fabulous Studio. Thank-you for going that extra mile and ordering all my Cat Tiles. Kind regards Audrey Kenny.
A very big thank you to all at the Clay Club for the wonderful birthday tea. Everyone remarked on what a special time it was and how much they enjoyed making the coasters. What a blessing to now have a creative part of each one of them in my house. I really appreciate the willingness of you and your staff in always wanting to help and for sharing this wonderful venue, which is a peaceful place to sit and work that makes one feel like you are visiting friends at their home. Thank you also for giving me the opportunity to do my first mosaic in such a safe and enjoyable space….I loved it and you are a great teacher. Thank you Urshie, Hester, Ann and all the Clay Club staff. May your business be blessed as you have blessed so many of us through your business in so many ways. Much love H
I grew up in Pretoria, in a very loving Portuguese family. Once I matriculated my passion was to study Teaching, but I didn't get to follow my passion until 2013 when God Blessed me and lead me back to where He wanted me to be. That is when I started working for The Clay Club as a Pottery Teacher for Private Schools around the Pretoria area. It is not just about teaching Pottery, it's about each child's passion for creativity and improving their perceptual skills. I love teaching the children and after all these years it showed me that my passion for teaching is still there. It gives me joy when I get parents telling me that their children never what to stop pottery, and I LOVE BEING CALLED THE POTTERY TEACHER!! THANK YOU Ursula and Hester as well as the Clay Club team for their hard work and support. Thank you Ursula for the opportunity for allowing me to follow my passion. Love Irene Lagoa