Blues Range
A range of items in delft blue!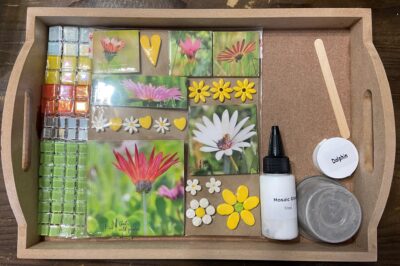 Tray Kits
Tray kits with a range of different tiles and inserts.
We've added a new page to our website. Visit the Instructional Videos page to view our YouTube channel and instructional videos we have posted.
INTRODUCING 8 new kits! Two Shabby Chic tile kits and six Meadow Mix Kits.
Meadow Mix Round Keyholder
Introducing our new Rose Frame Kit. The kit comes with a wooden frame (15cm x 15cm), 2 strips of mosaic tiles and our handmade rose, leaves and curly stem inserts.
Watch our 2 videos. Step 1 is how to clip and glue the mosaic pieces and Step 2 is how to grout and finish off the Rose Frame.
We have added some lovely photos to our new Combo Cards collection. Photos taken of the Karoo, Namaqualand and Flowers. As well as some new cute Cats.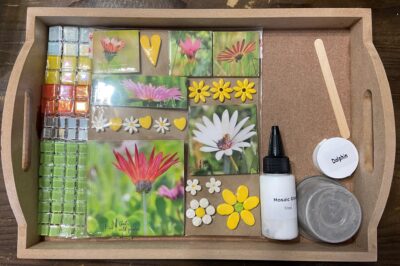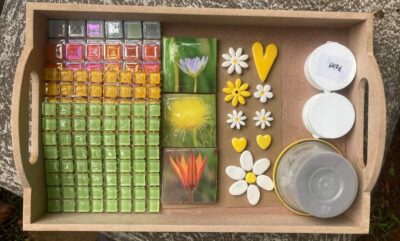 Some of our newest products…