We have added some lovely photos to our new Combo Cards collection. Photos taken of the Karoo, Namaqualand and Flowers. As well as some new cute Cats.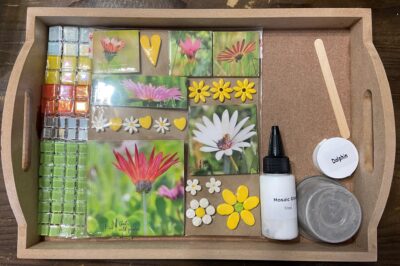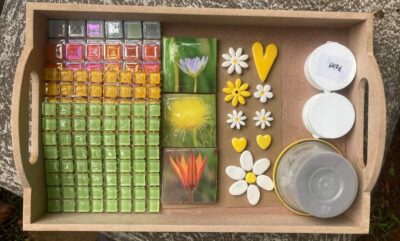 Trees
Blue trees added to our Blues Theme, and colour tree in our new Village Theme…
We have updated our Blues Theme… have a look at some of the additions!
Our two latest ranges… the Woodlands Range and the Botanical Range.
Theme Card Range
Each card has a variety of inserts specific to a theme. Ideal to add to any fun mosaic scene.
Seaside Range
Introducing our new Seaside Range with a collection of cute inserts to create a seaside or an under-the-sea scene.
They include Sun & Palm Tree, Palm Trees x2, Large Fish A, Large Fish B, Medium Fish, Seahorse, Dolphin, Turtle, Crab, Whale, Starfish and an Octopus.
Vehicle Range
Introducing our new Vehicle Range which includes a range of small, medium and large vehicles. Ideal to create a scene for a little boy.
Small Vehicles: Car Small, Train Small, Plane Small, Ship Small
Medium Vehicles: Tractor Medium, Cement Truck Medium. Bulldozer Medium, Tip Truck Medium
Large Vehicles: Tip Truck Large, Bakkie Large, Delivery Van Large, Transport Truck Large, Digger Large, Cement Truck Large, Tow Truck Large, Tractor Large
Some of our newest products…