Kunsvlyt 3
Watch Kunsvlyt on kykNET to see our latest products being used in creative ways.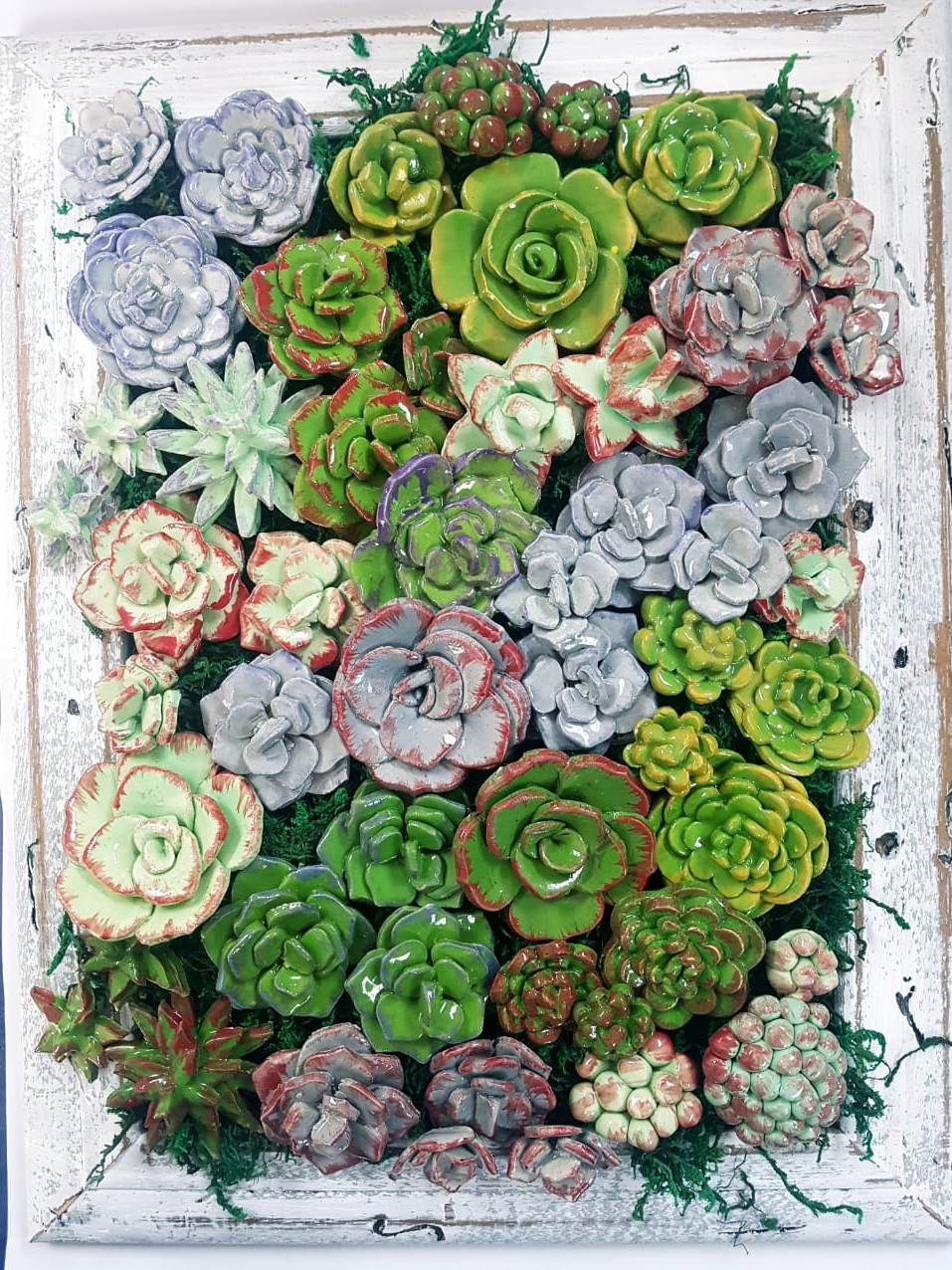 Succulents Range
New Succulents Range
Available selected PNA stores
We have moved and no longer have a shop or a studio.
Please do an online order or e-mail us at info@theclayclub.co.za
Watch Kunsvlyt 3 on kykNET every Monday at 17:30 to see our latest products used in creative ways.
The magazine Creative Hobbies, issue 29, featured an article with photos of the Prickly Cacti Backsplash created by Ursula, using our new range of cactus themed tiles.
Stitches & Crafts Magazine featured our Fiesta Fun Black board kit in their June/July 2019 edition.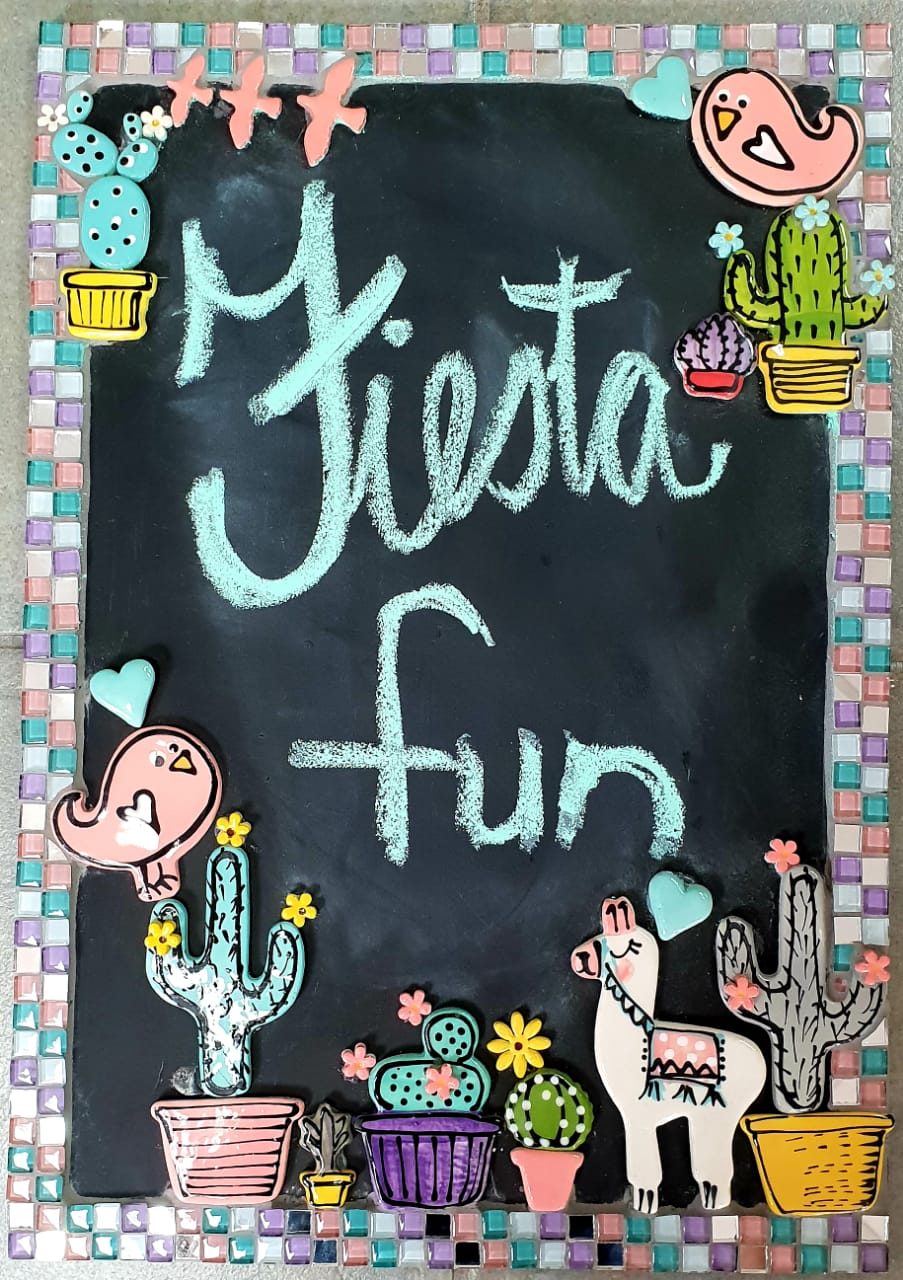 Some new kits available… Cross, Door Sign, Potstand & Heart…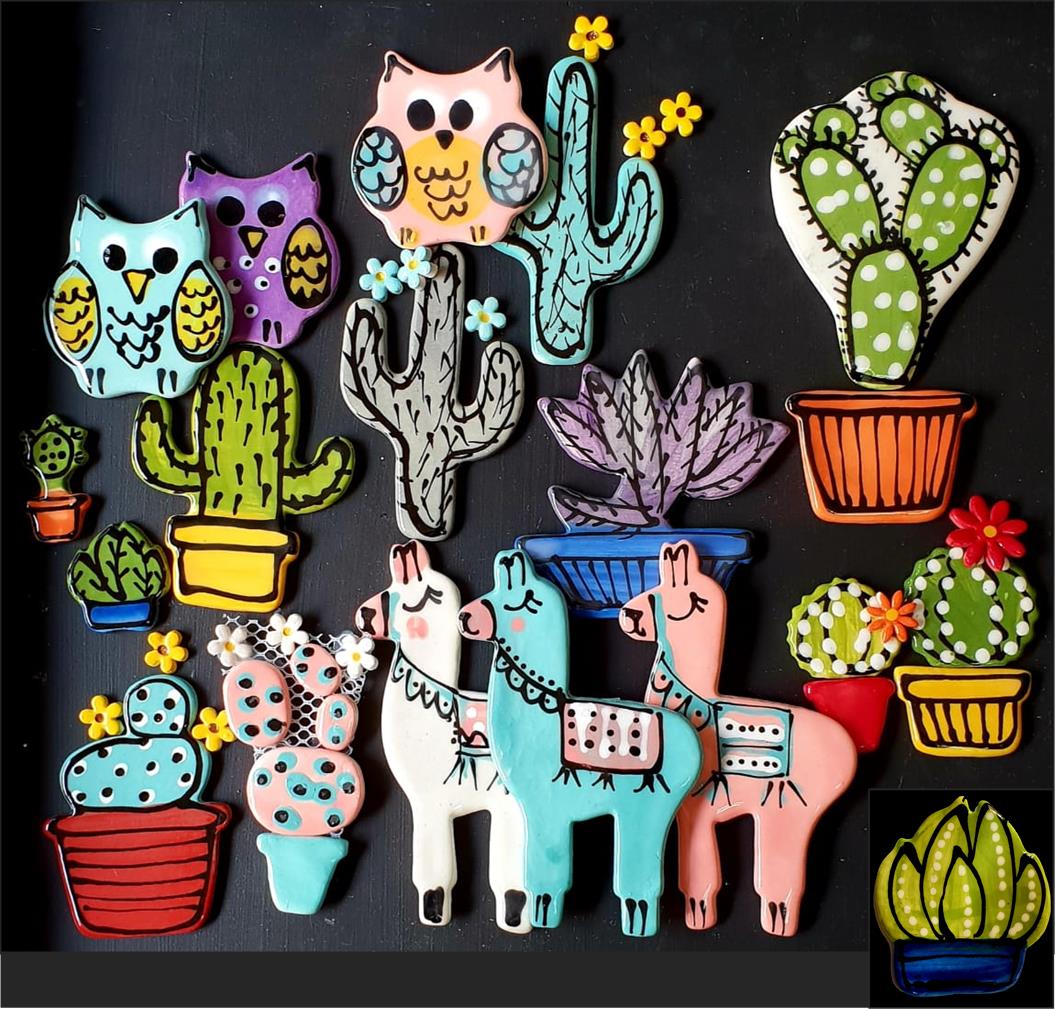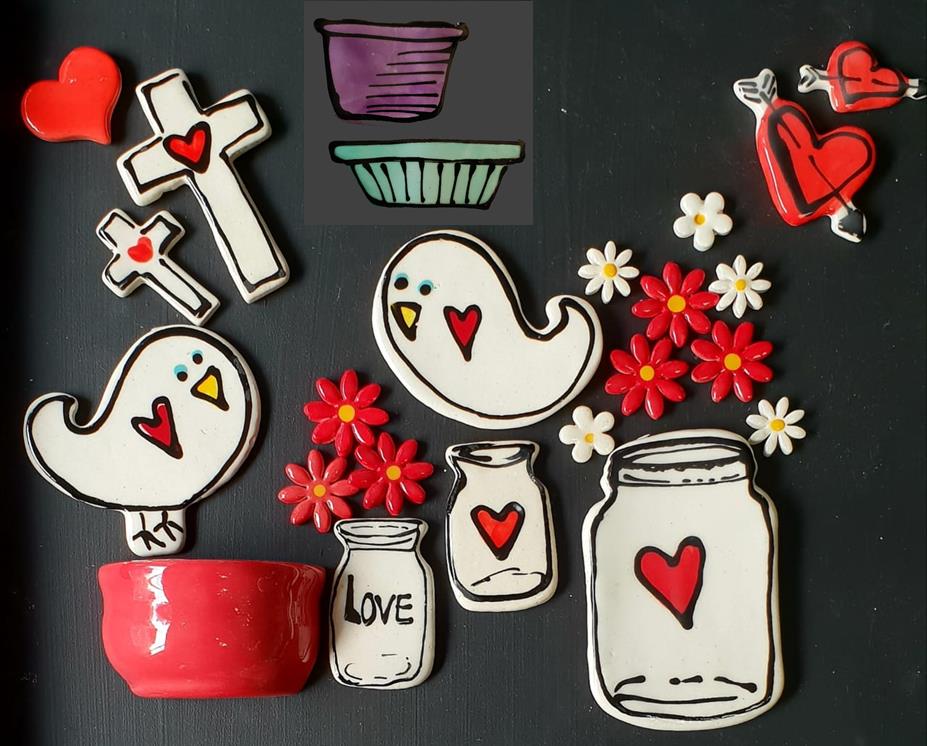 Lovely new inserts in a Fiesta Fun Theme.
A wide selection of tiles with delicate protea and cactus images.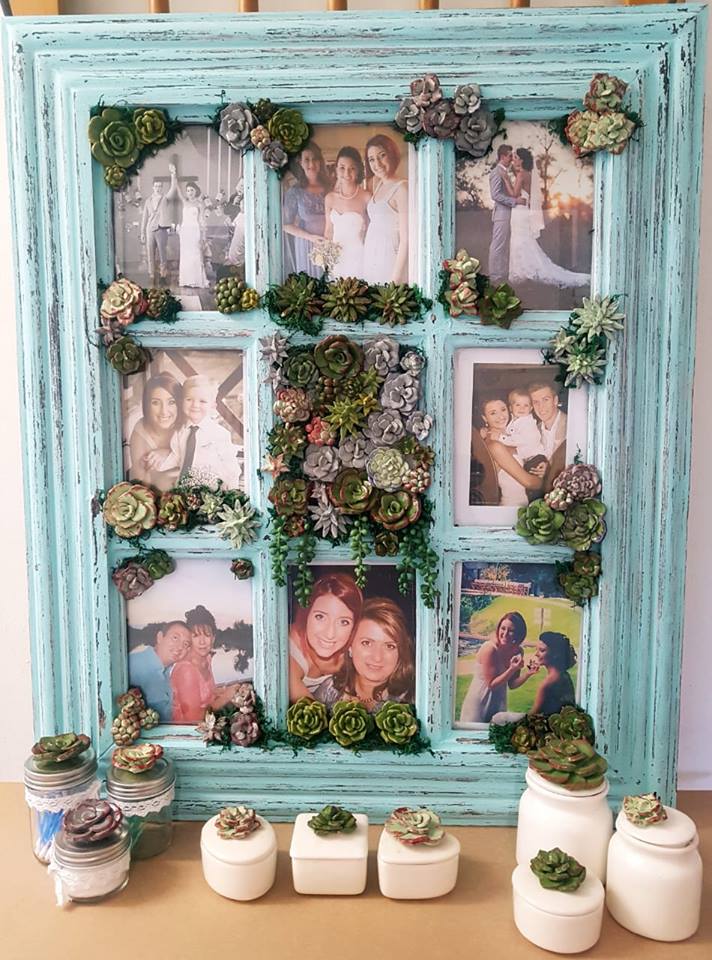 We are introducing a new range of Shabby Chic Tiles in our Shabby Chic theme.
Succulent Range
In our succulents range there are a variety of designs, sizes and colours. We also have a 3 small and a set of 3 different sizes.
Design options: succulent A, succulent B, succulent C, succulent D, succulent E, succulent F.
Colour options: dark green with purple trim, red trim or yellow trim; soft green with purple trim, red trim or yellow trim and grey with purple trim, red trim or yellow trim.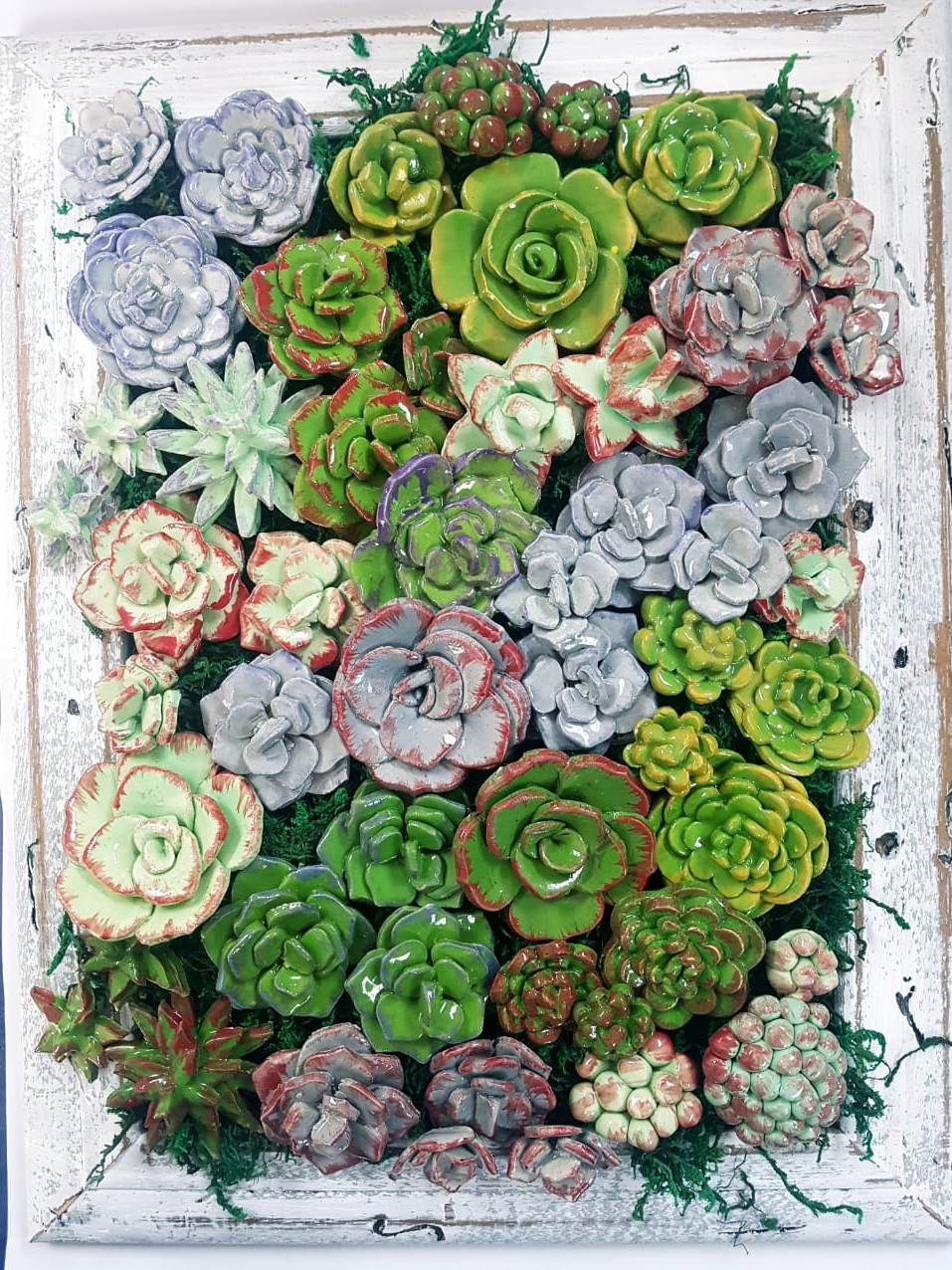 All Shabby Chic Combo Card Packs are available in Large, Medium and Small packs.
Handmade Tiles in a variety of colours. They are 12mm x 12mm and come in packs of 36. Available in the following colours:
black
,
white
,
yellow
,
hot orange
,
rose pink
,
soft pink
,
lily green
,
olive green
,
purple
,
cherry red
,
light grey
,
baby blue
,
Mexican blue,
delft blue
,
turquoise
,
duck egg
,
light brown
and
apricot
.
To Ursula and her Team What outstanding service, I got while visiting you.  I don't enjoy traveling out of my comfort zone, but now am only too happy to drag myself from Boksburg to your Fabulous Studio. Thank-you for going that extra mile and ordering all my Cat Tiles. Kind regards Audrey Kenny.
A very big thank you to all at the Clay Club for the wonderful birthday tea. Everyone remarked on what a special time it was and how much they enjoyed making the coasters. What a blessing to now have a creative part of each one of them in my house. I really appreciate the willingness of you and your staff in always wanting to help and for sharing this wonderful venue, which is a peaceful place to sit and work that makes one feel like you are visiting friends at their home. Thank you also for giving me the opportunity to do my first mosaic in such a safe and enjoyable space….I loved it and you are a great teacher. Thank you Urshie, Hester, Ann and all the Clay Club staff. May your business be blessed as you have blessed so many of us through your business in so many ways. Much love H
I grew up in Pretoria, in a very loving Portuguese family. Once I matriculated my passion was to study Teaching, but I didn't get to follow my passion until 2013 when God Blessed me and lead me back to where He wanted me to be. That is when I started working for The Clay Club as a Pottery Teacher for Private Schools around the Pretoria area. It is not just about teaching Pottery, it's about each child's passion for creativity and improving their perceptual skills. I love teaching the children and after all these years it showed me that my passion for teaching is still there. It gives me joy when I get parents telling me that their children never what to stop pottery, and I LOVE BEING CALLED THE POTTERY TEACHER!! THANK YOU Ursula and Hester as well as the Clay Club team for their hard work and support. Thank you Ursula for the opportunity for allowing me to follow my passion. Love Irene Lagoa